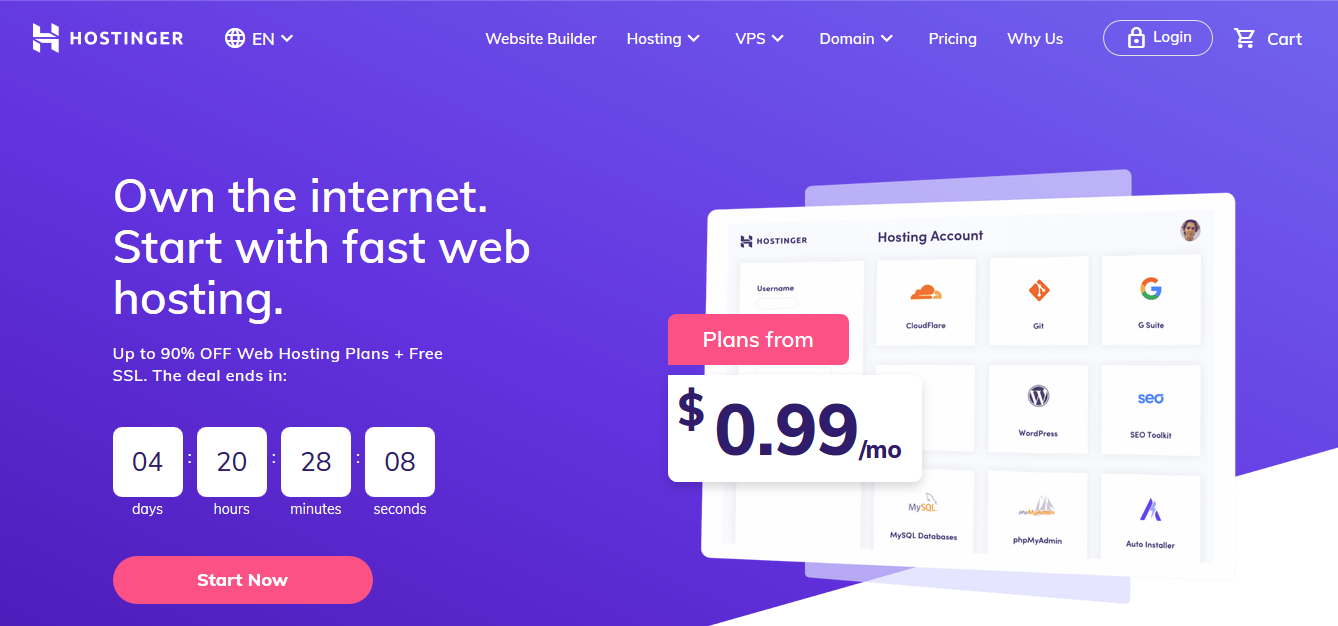 Hostinger is one of the cheapest shared hosting providers on the market today.
They started in 2007 as 000webhost.com, a free web hosting service with no advertising. Then, in 2011, came with brand name Hostinger.
By May of 2014, Hostinger had already exceeded a user base of ten million people. By January of 2017, the user base had grown to 29 million people.
Advantages
1.Best Introductory Pricing ($0.99/mo)
Hostinger offers cheapest prices in the industry with best performance in the industry.
Hostinger's affordability is pretty impressive. With entry-level plans starting at just $0.99/month and offering SSD (Solid State Disk) storage, 100GB of bandwidth and Free SSL certificate.
Hostinger's offers variety of plan and features.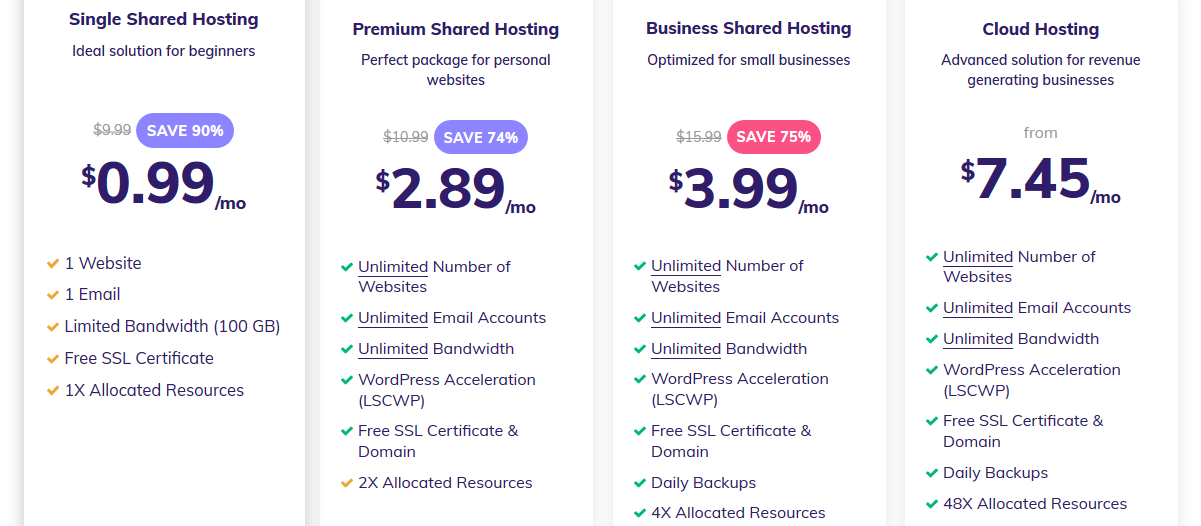 2. Hostinger Performance is Outstanding, Fast Load Time – 321ms
Hostinger offers some of the fastest speeds available. Currently, it averages at around 321ms.
Server speed is important for both user experience and your Google rankings. In fact, if your page loading time is over 4 seconds, you'll lose around 25% desktop and according to Google research - over 50% mobile users.
3.Mostly Good Uptime 99.99%
Fantastic uptime is the most important thing to check out when considering a web host.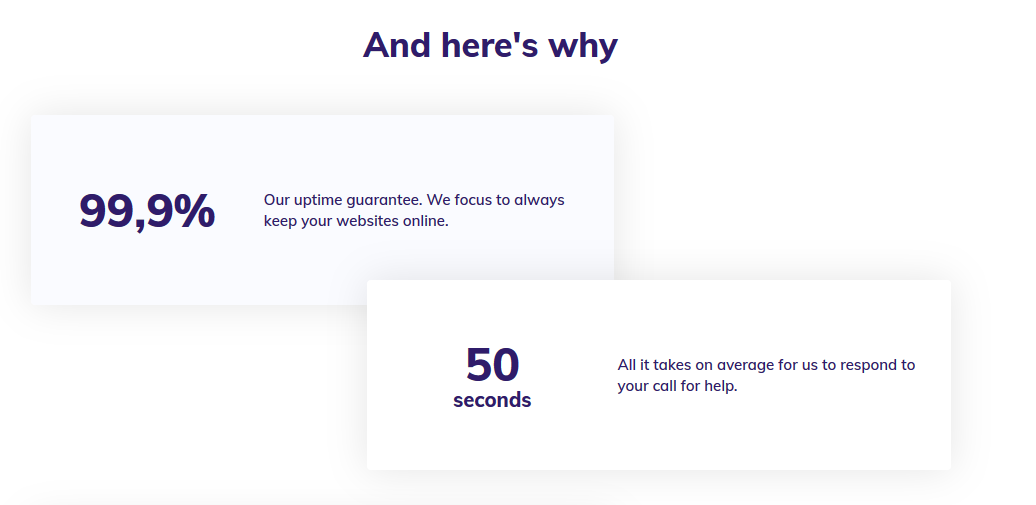 4.User-Friendly Hosting Interface
Hostinger offers a modern, easy-to-use interface where you can find everything you need in one location.
That way, you can track logins, update billing information, manage your domains, and monitor emails from your dashboard.
The control panel isn't a traditional cPanel, but large icons make it simple to find exactly what you need and when you need it.Main different from other is that its icon is large in size.
With these large buttons, you can find anything you need at any point in time. They aren't trying to hide features or settings to keep your space looking cleaner. Instead, they put it all out there on display, so anything you need is right at your fingertips.
5.30-Day Money-Back Guarantee
They also offer a 30-day money-back guarantee. So you can try them out and get your money back if the performance or experience is not as excepted.
Be aware that not all products are refundable, and some products have special refund terms, according to Hostinger's Refund Policy.
6. Customer Support
Hostinger also has a huge knowledge base with articles that are short and comprehensive, and you can find guides, information, and answers to questions by yourself. They also have tutorials (everything from website building to SEO) that include gifs and images on how to do things.
Users can search for articles or choose between three categories in the knowledge base:
7.Unlimited Features With Premium and Business Plans
If you sign up for one of the top two Hostinger plans, you'll gain access to unlimited email accounts for free.
Managing those accounts right from the control panel means that there's no guesswork about spam filters, usage, and more.
Disadvantages
1.Must Be Logged in to Access Live Chat
Hostinger's live chat option is only available if you're logged into a Hostinger account.That means if you're not a Hostinger customer but you have questions for example about migrating your site over to them, you can't chat live with a customer service representative.
2.No Traditional cPanel
Most hosting services use a traditional control panel, like cPanel.
Hostinger has created its own control panel – new users might find this easier to use than a traditional control panel. However, if you're already accustomed to using cPanel, you might not like their dashboard.
Therefore, advanced users might not love this part.
3.Must Pay for Extra Domains
One domain name registration is free for users who opt for the Premium or Business shared hosting plans as well as with all annual Cloud hosting plans.